Atlas Cinemas is a local owned and operated independent theatre company in the Cleveland market. Atlas Cinemas is dedicated to providing the best movie presentation, amenities, concession products, and movie theatre prices around. With all digital and Real D 3D screens, Atlas Cinemas features the most diverse viewing options, with alternative content such as independent and foreign films, and all the best that Hollywood has to offer.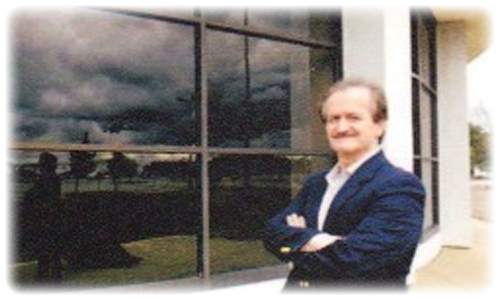 In 1976, Abdoo "Al" Saluan bought and opened his first movie theatre, the Lake Theatre in Euclid, Ohio. An old single screen movie house built in 1949, the Lake featured one of the largest screens in the Cleveland market at over 50 feet. Now featuring a larger screen in it's premier auditorium, the Lake has seen expansions, upgrades and improvements over the years. Always working to keep it fresh and on the cutting edge, the mid 90's found the Lakeshore receiving digital sound, and cup holder armrests. In the early 2000's, stadium seating was added to auditoriums 1-3, and the company name of Atlas Cinemas was added to the building. In 2007, the Atlas Lakeshore 7 was upgraded to all digital presentation, as Christie digital projectors were installed for all auditoriums. The best in state of the art presentation, DLP projection allowed for true digital picture and sound, and the Atlas Lakeshore 7 was the first area theatre to be all digital, years ahead of the competition. The premiere auditorium now boasts XXDXP, a true digital picture with custom digital sound, stadium seating, and a screen that is over 60 feet wide. With XXDXP, you can really "See it, Hear it, Feel it... in XXDXP, Big Screen Experience, No Extra Charge!" In 2009, Real D digital 3D was added. A second Real D auditorium was lit a year later, and has since been upgraded to Real D XL, the premiere digital 3D system in the industry. At 70 years old, the Lake Theatre is one of the oldest and yet newest theatres around.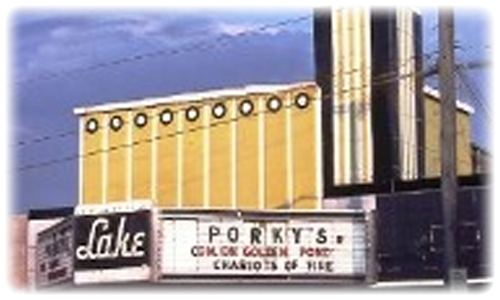 Thanks in part to these advances in presentation, 2013 became a year of celebration as the 20th Anniversary of the Ohio Independent Film Festival found itself hosted at the Lakeshore Cinema. Using digital presentation, local, regional and international filmmakers had their movies shown on the big screen for the first time. Since then, we have been happy to bring many locally run film festivals, independent movie premieres, and group events to the big screen. Atlas Cinemas is committed to supporting independent filmmakers and our local community.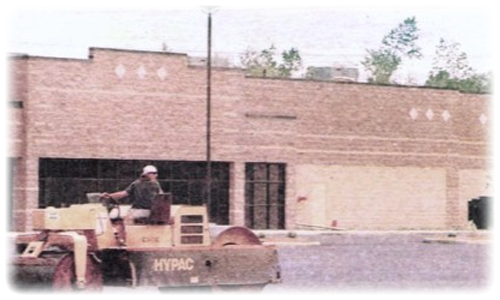 After years of operating and closing smaller movie houses, Atlas Cinemas built its first brand new multiplex in 1997. Seated in a new development in Mentor, Ohio, the first theatre named Atlas opened with 12 screens and modern amenities. Being built just before the stadium seating craze, the Atlas Diamond Centre 12 received a facelift and expansion in 2004 to become the Atlas Diamond Centre 16. The new auditoriums featured stadium seating, and all sound systems were upgraded to DTS. Just three years later, immediately following the Atlas Lakeshore 7, the Diamond Centre became the second all digital theatre in the Cleveland market. Then in 2009, Real D digital 3D was also added to the list of improvements. Today, the Atlas Cinemas Diamond Centre 16 boasts 3 Real D XL auditoriums, and thanks to seating upgrades in Spring 2018, it joined the Great Lakes location as a full luxury seated theater with all recliners in the 12 original theaters and a mix of rockers and recliners in the 4 stadium theaters.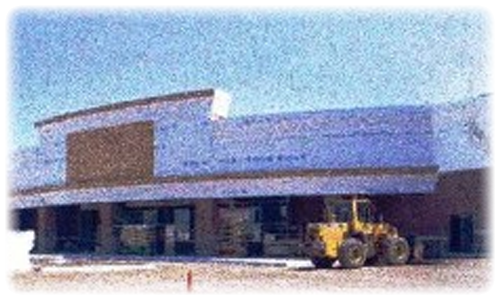 When a freestanding nine screen theatre became available in 2002 at the Great Lakes Mall in Mentor, Ohio, Atlas Cinemas was given the opportunity to expand its service to Lake County. Operated for just over a year, the theatre became inoperable and shut down. Very soon after, a project began to re-imagine the theatre. Originally a single screen theater that opened in 1968 and had undergone numerous reconfigurations and add-ons, the Great Lakes Cinema was in for its biggest change. In 2007, Atlas Great Lakes Stadium 16 opened at nearly twice the size, utilizing part of the original structure, but completely remodeling the interior. This "new" location had all stadium seating, all digital projection, birthday party room, and an updated look. In 2008, the Great Lakes location became the first theatre on the East Side of Cleveland to have Real D digital 3D. Between 2009 and 2012, three more Real D screens were added. In summer 2012, all Real D systems were upgraded to Real D XL, making 3D pictures brighter, crisper, and more dynamic. Spring 2016 marked another big change for this cinema. All sixteen auditoriums had the high back seats removed to make way for new luxury seating featuring stadium rockers and full recliners. Unmatched comfort became the focus of the movie experience. Then in late 2018, the Great Lakes location joined the Fathom network, bringing even more alternative content to the big screen; from the best in Operas to sports, anime, and exclusive streaming content. As the Atlas Great Lakes Stadium 16 continues to grow and change, it has become the premiere east side theatre to see a movie.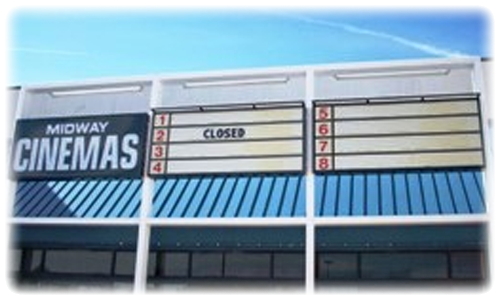 In 2008, Atlas Cinemas was contacted about an eight screen theatre at the Midway Mall in Elyria, Ohio that had been closed. Opened in 1990 by General Cinema, the Midway Mall Cinema had fallen into disrepair after multiple closures. A great project for Atlas Cinemas in a viable location, the Atlas Midway Mall 8 opened on Halloween 2008 after many repairs and improvements had been made to the concession stand and auditoriums. Just over four years later, as the theater was embraced by the community and focused on a long future of service, Atlas Cinemas began making improvements to the building again. In March 2013, the Midway Mall location was able to ask customers, "What is Sony 4k?", as brand new Sony 4K digital projectors were installed, along with enhancements to all the theater sound systems. Shortly thereafter, a Real D digital 3D system was installed. Since then, a second Real D system was added. In addition to these major improvements, updates were made to theater lighting, interior signage, operational systems, and the concession stand. The Atlas Midway Mall 8 was a great addition to the Atlas Cinemas family, and we look forward to continual updates and success.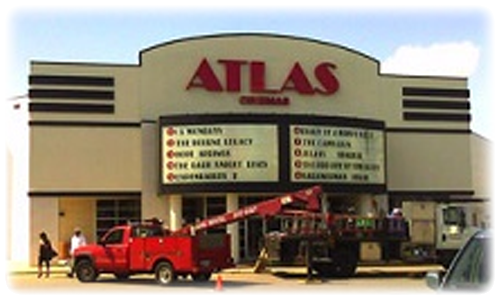 In 2012, Atlas Cinemas was contacted about a ten screen theatre at the Eastgate shopping center in Mayfield Heights, Ohio. The theatre was a well conditioned location built in the late 1990's with a mix of auditorium styles in a unique location. As the need to convert to digital presentation has forced some locations throughout the country to close, Atlas Cinemas has been able to stay ahead of the trend. In August 2012, we welcomed the Atlas Cinemas Eastgate 10 to the Atlas Cinemas family with upgrades in the concession stand and installation of 2 Real D XL auditoriums. Within the first couple months full digital conversion of the projection booth was completed, boasting new Barco Digital projectors and greatly improving picture and sound. In the following couple years other enhancements took place including high back rocking seats. Then in early 2019, new full recliners were installed in all 10 auditoriums bringing the full luxury experience to the Eastgate audience. Since re-opening, the Eastgate location has hosted several important promotional screenings, independent and international films, and has become the Cleveland Area's Home for Bollywood. Each week, we are committed to serving the community by offering movies that you can't see anywhere else!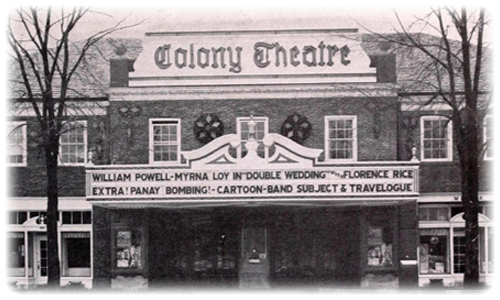 The Colony Theater was one of Cleveland's major movie houses and one of the Shaker Square's most notable architectural features. Completed in Dec. 1937, the Colony was designed for Warner Bros. Dubbed "The House of Curves," the auditorium seated 1,500 on the main level and in a balcony. The lower-level lounge featured a mural, painted by internationally known muralist Arthur Crisp, depicting the adventures of Aladdin. In February 1979 it closed. Under the ownership of Albert Saluan, it was redesigned as a five-screen multiplex and reopened with a restored lobby in Jan. 1992. By the early 2000's, the square ownership and vision changed, and the theater was no longer a part of Atlas Cinemas. After significant changes occured to the building with different ownership, Atlas Cinemas was contacted again in late 2018 to take over the theater, now called Shaker Square Cinemas, and restore it to it's once great image, as a premiere movie house in Cleveland. With a renewed focus on service and cleanliness, and after major repair projects were underway, re-opened in February 2019, as the six screen all stadium seated Atlas Cinemas at Shaker Square. Since re-open, we have focused on bringing the best in Hollywood, as well as local independent film to the big screen in Cleveland. Much like the Lakeshore Cinema in Euclid, the Atlas Cinema at Shaker Square hosts multiple local film festivals and independent film premieres, as well as community events and rentals. Shaker Square is again home to the great theater it once was.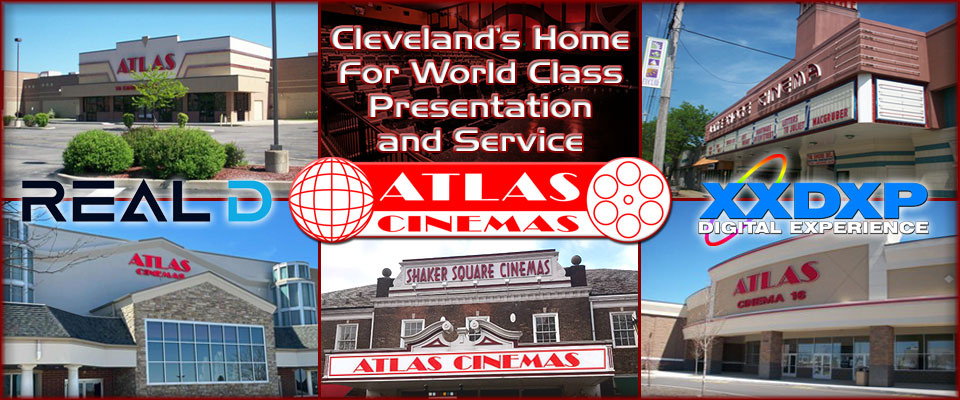 Who are we? We are Atlas Cinemas. Our managers, our staff, and our patrons are all part of the Atlas Cinemas family. All the things we do, and would like to do, would not be possible without your support. We look forward to welcoming you to Atlas Cinemas! Stop by, grab a popcorn and enjoy your show.